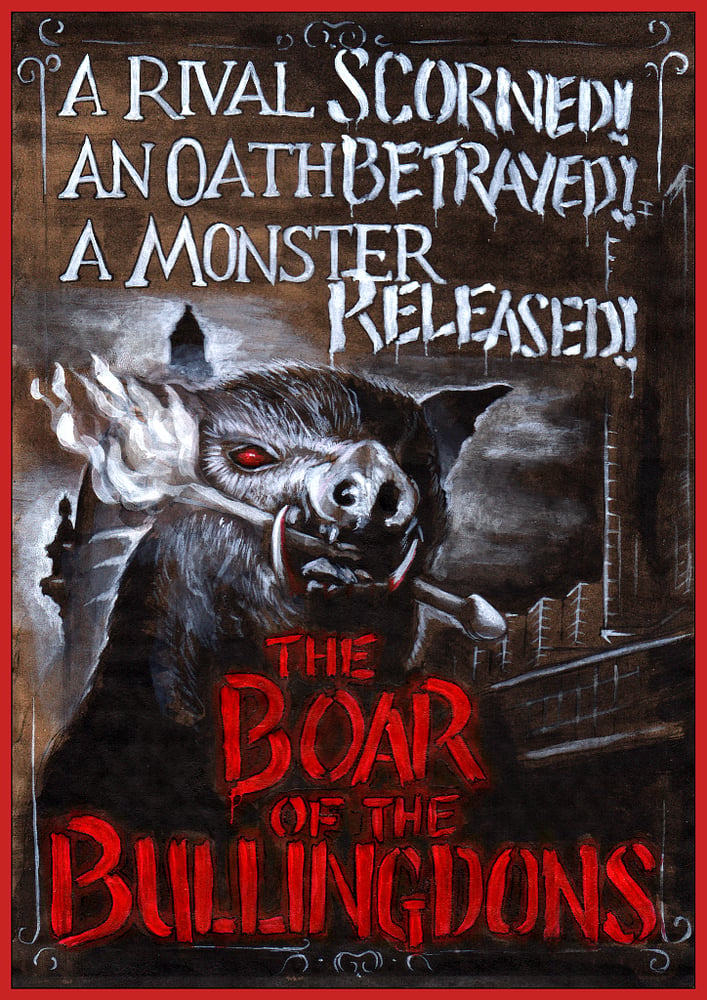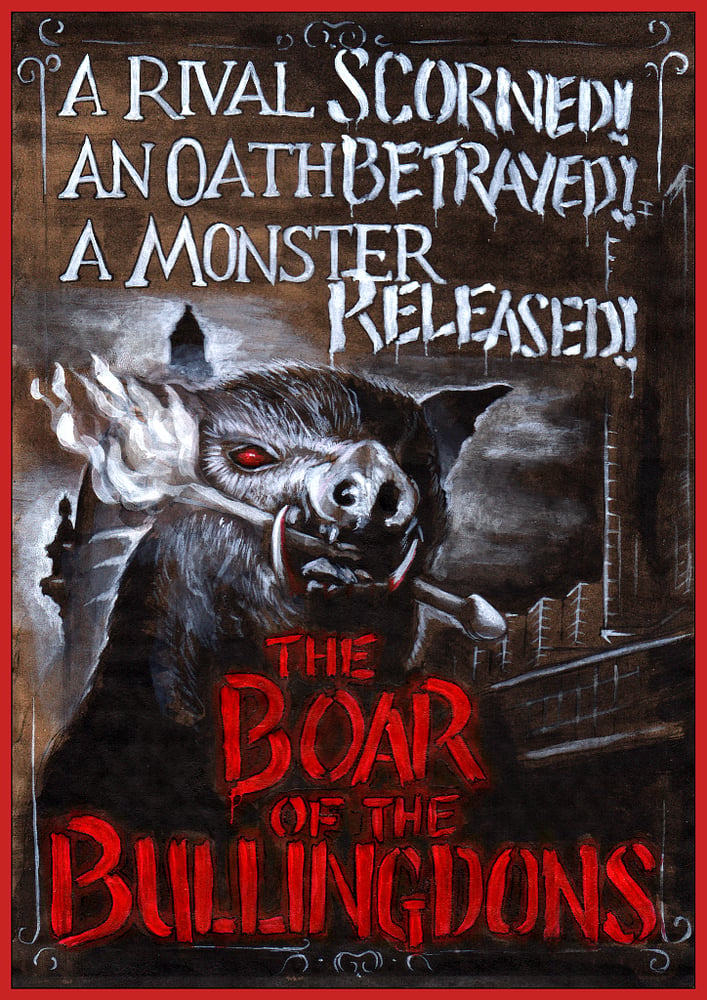 'Boar of the Bullingdons' art print
£19.99
An illustration inspired by the allegations that the former Prime Minister and perennial arse David Cameron performed an obscene act with a dead pig.
I wondered what would happen if the pig returned, Ham*mer Horror style to wreak revenge...
High-quality giclée art print, 210x297mm (A4 size)
7 available
£5 from each sale will go to Sheffield Hunt Sabs for their work stopping the Badger Cull which has been ongoing every autumn since 2013. It threatens the very survival of the species.
*Don't, I'm vegan.